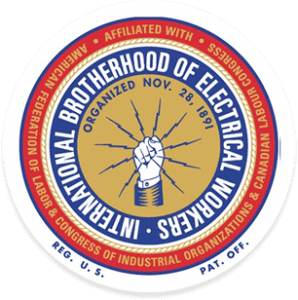 International Brotherhood of Electrical Workers Local 146
IBEW LOCAL 146
DECATUR, ILLINOIS
ESTABLISHED LOCALLY IN 1912
Since 1912, IBEW Local 146 has met the electrical needs of Central Illinois. Our well trained and highly skilled members set the standard for electrical construction and maintenance in the industrial, commercial and residential industries. IBEW Local 146 is the leader in the telecommunication, electro-mechanical repair and sign installation fields.
Re-Sign
Re-Sign the Out-of-Work Form Here
Union Electrical Contractors throughout the Nation employ Journeymen and Apprentice Electrical Workers. Union Electrical Workers are the best in the Electrical Industry. They are highly skilled electrical tradesmen that receive excellent pay, paid pension plans, and paid family health insurance premiums.